Travel Tips for Spring Break in Nassau
Nassau is the capital of the Bahamas. It lies on the island of New Providence, with neighboring Paradise Island accessible via Nassau Harbor bridges. Nassau is a  popular cruise-ship stop, sometimes you will see up to 7 cruise ships docked at the downtown cruise pier. The city has a hilly landscape and is known for beaches as well as its offshore coral reefs, popular for diving and snorkeling.
It retains traditional British Colonial Architecture. Many of the buildings are painted in typical pastel-colors like the pink-hued Government House.
The population of Nassau in 2016 was 266,100 people. The following tips should assist you with planning your trip. 
Currency
The official currency of the Bahamas is the Bahamian dollar, which is equivalent in value to the US dollar. US currency is accepted throughout the islands by shops, hotels, restaurants and nightclubs. Most shops and restaurants accept all major credit cards. You may want to notify your credit card company in advance to be sure you are set up to access your card outside of the country. ATM machines can be found in the casinos and at major banks in Nassau. Banks are open Monday through Thursday 9:30am to 3pm, and Friday from 9:30am to 5pm.
Electricity
Electricity is 120 volts/60 cycles, which is compatible with all U.S. appliances. British & European appliances require a flat two-pin adaptor and 220 voltage converter.
Drinking Age
The legal drinking age is 18.
Entry Requirements
Nassau Paradise Island is one of the few Caribbean destinations that provides pre-clearance for U.S. Customs and Immigration services. This means you will clear US Customs in Nassau before departing Nassau. For this reason, you will need to allow more time for the departure process in Nassau. It is recommended that you are at the airport no later than 3 hours prior to your flight time. 
If you are a U.S. citizen, you will need a valid U.S. Passport for re-entry into the United States. 
Handicapped Facilities
Most hotels are wheel chair accessible. Check with individual hotels for specific requirements.
Health and Safety
While in The Bahamas, you can have peace of mind knowing that there are facilities available to serve your health-related needs and provide pharmacy services. The islands, especially Nassau/Paradise Island and Grand Bahama Island, are serviced by medical facilities with North American and European-trained physicians.
Language
The official language of The Bahamas is English, more British than American, and generally intertwined with a special Bahamian dialect. Some Indian words like cassava and guava have been retained in the language.
Public Transportation
Taxis are located outside the hotels. Check with bellman for accurate fare to your destination and confirm fare with cab driver before you depart. 
Ferry boats (water taxis) can take you between Nassau and Paradise Island while at the same time giving you a waterfront view of Nassau Harbour. Tickets can be purchased at the tour desk at Festival Place and at Woodes Rogers Wharf right next door. Tickets cost about $6 per person and the trip is approximately 10 minutes each way. Ferries leave every half hour on the hour from 9:00am to 6:00pm
Local Buses, known as "jitneys" are the most affordable form of transportation during the day. Jitneys run in downtown Nassau and Cable Beach several times a day. The cost for a one-way ride is approximately $1.50 per person, and exact change is required. Pay as you exit the bus.
Telephones
Direct-dial telephone service is available to anywhere from your hotel room but calling collect can be expensive. Prior to traveling, contact your cell provider. Different providers offer differt packages. WhatApp is an excellent option for connecting with relatives at no cost over the internet. Be certian to turn data-roaming off on your cell. Data charges can be excessive. 
Weather
Semi-tropical with an average temperature of 80 degrees Fahrenheit. Average daily maximum and minimum temperatures for Nassau: January-March, 65-81°F (18-27°C); April-June, 71-86°F (22-30°C); July-September, 75-89°F (24-32°C); October-December, 67-81°F (19-27°C).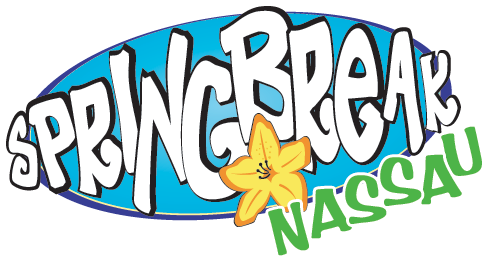 © SpringBreakNassau.com 2021